for more clips streaming.midwestcountry.com
---
Jan & Feb Schedule
---
Watch for us now on Metro Cable 6 (Mpls-St Paul area) Starting April 4th.
---
Beginning January 1st, 2017 Midwest Country will be moving back one hour to 6pm ET. RFD has lining up Sunday night to be another solid night of Music. Midwest Country will kick the thing off!
---
Midwest Country Show is moving to Sunday 7:00 PM ET start November 8th.
---
RFD-TV has add an extra airing on Wednesday mornings at 6:30 AM ET starting November 5th.
---
RFD-TV Now On AT&T U-Verse Channel 568
read press release or as pdf.
---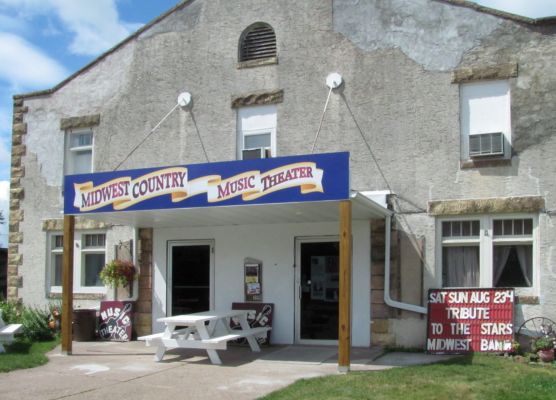 ---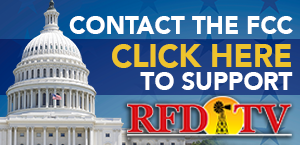 Special request from RFD
June 18, 2014

Ladies & Gentlemen,
The potential mergers of Comcast cable with Time Warner Cable, and AT&T with DIRECTV are a threat to the future of RFD-TV and RURAL TV at this time. Here are our concerns:
Comcast removed RFD-TV from their cable systems in Colorado & New Mexico on August 13, and refuses to put our channel back on despite thousands of requests from their customers. Comcast only carries RFD-TV now on about 400,000 of their 21,000,000 homes served. Time Warner also only carries RFD-TV in 500,000 of their 13,000,000 homes and is out of contract with our company. AT&T U-Verse is the only national cable company that refuses to carry RFD-TV at all, and has for the past 6 years. DIRECTV, despite being "rural" based, has refused to add RURAL TV and RFD HD over the past two years, and threatened recently to put RFD-TV on a higher tier requiring customers to pay more for our channel. DISH Network carries RFD-TV, RFD HD, and RURAL TV. Let me be clear, we are not against either merger at this time. However, we are working hard in Washington DC with the Congress, Senate, FCC (Federal Communications Commission) and the DOJ (Department of Justice) to raise the support for rural America and rural programming to be protected if these mergers are approved.
We are making great progress. Currently, the FCC is asking for public comments on this merger. At this time, if you are interested in supporting RFD-TV/RURAL TV and our efforts to protect rural programming, I ask that you file your personal comments with the FCC. It is easy to do. Here's how:
Go to www.rfdtv.com and click the Contact FCC - Support RFD-TV banner on the right side. Read the 5 easy steps to file a comment with the FCC. Click the link on Step #1 to go directly to the FCC site and write your comment.Every positive comment takes us one step closer to getting the FCC's support. You may comment about RFD-TV or why rural programming is important to your home.
I will be on RFD-TV this coming Monday night, June 23, at 8pm (eastern), 7pm (central), 6pm (mountain) and 5pm (pacific) time explaining our views on the mergers, and answering questions on RURAL AMERICA LIVE. Please tune in if you can.
I apologize for bothering you through this e-mail, but this is so important, and we need your help. Thanks so much for your support of RFD-TV, RURAL TV, and all our independent rural programmers.
Patrick Gottsch
Founder
RFD-TV
9500 West Dodge Road
Suite 101
Omaha, NE, 68114
---
Casey Spotted In Duluth
Last seen in Sandstone Saturday while looking through the office window and then by Sunday he was gone leaving his boots behind. We all thought it was his end.
But today, Wednesday April 2nd at approximately 4PM, he was spotted along the North Shore. We assume looking for a cooler climate since he has now shrunk to about a foot and half or possible to meet-up with some of the local Duluth snowmen.
---
Casey The Snowman -- (Hoping for Cooler Weather!)
Casey The Snowman started out just a week ago hoping to meet all you fine folks & trade some cool banjo lick's from Casey Aro on the April 12th show. Now its been one week and the spring sunshine beating down...
"I'm melting! Come see me before I turn into a wet spot on the sidewalk. I will give you a Casey sticker to remember me."
"I'm Casey the Snowman come see me Saturday April 12th 3pm show."
---
---- "HAPPY NEW YEAR" ----
The new year is here! Nothing drastic has happened so far, the hands on the clock point to 11:30 AM. Kind of reminds me of the year ending with 1999, when computers were not supposed to work for 2000. I know one thing the cold is very persistant from Dec 2013 to Jan 2014. As I watched metro channel 4 & 5 for weather, there are some things of interest that we learn as well, like how to make ice candles. There was a clip from "Jason Davis on the Road" as made his way to the cold city of Embarrass, MN on that subject.
I make a daily trip to check the theater building, put on heat in the auditorium, and make sure everything is functioning. I looked at the new snow that has fallen, and realized there is a small bunny rabbit making use of my paths in the snow to find the treat of popcorn under the picnic table in front of the theater. Nice to know that there is a few woodland creatures not minding the cold.
2014 schedules are being posted on the website shortly. Stay warm -- put together puzzles -- read a book -- find something fun to do -- spring will come sooner than you think.
---
---- "MERRY CHRISTMAS" ----
It's December 24th 2013, I woke up late this morning, forgetting what day of the week..OH! That's right I said to myself It's Christmas Eve! The day had started and the phone was ringing and UPS was calling to deliver a package to a physical address instead of the PO Box. Better hurry and start the day so UPS can find the front door open. It seemed cold to do last minute shopping so I didn't. A Big Bowl of Hot Homemade Soup & grilled cheese sandwich warmed our bones as the day became 3PM. If I clean up my kitchen mess, make a couple of pumpkin pies, watch a little more of Alvin & the Chipmunks, and shovel a little more snow from Sun/Mon snowfall. Not a bad way of enjoying a Christmas holiday. Stay warm, enjoy the little things, God has blessed us with Happy Holiday.
---
---- AUG 2013 NEWS LETTER ----
Greetings,
Sure don't know what happened to summer; month of July went by very quickly August is here and Sandstone is celebrating Quarry days August 9 thru 11. If you like small town activity, stop by and be a part.
The theater has had lot of new people that visited us this year. Lori went thru the sign-up book and found only three states that weren't represented: Rhode Island, Connecticut, and Massachusetts. WOW! That's impressive. Also we had artists and people from seven countries. Thank you to everyone for your continued support of country music.
Lots of work to be done. Hopeful we get some taken care of during the three week break in August and visit some of our family. Our apology to you that were making plans to see us this month.
Keep watching RFD TV & Midwest Country, hopefully we see you in a time or two before the cold of winter. In the mean time enjoy the music.